NY Post: How humor could help you move ahead in your career
As seen in this Sunday's New York Post…humor in business matters.
Antonio De Soto, senior account executive at Peppercomm, a marketing and communications firm in Midtown, literally had to show his comic side on his first day at the job in 2019. The Upper East Sider attended a mandatory orientation at a comedy club hosted by professional comedian Steve Cody — the firm's CEO.
His supervisor, also onboarding, talked about teasing her husband over his cluelessness at household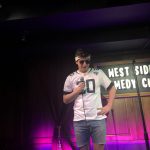 tasks. "I could relate," he said. Back in the office, this experience made their relationship "more casual and joking."
In fact, ongoing comedy training is available for De Soto and colleagues as part of the company ethos thanks to Cody, who crossed stand-up comedy off a bucket list in 2008 and now performs "very poorly on Friday nights at the Greenwich Village Comedy Club."
"The adrenaline rush got me going," said Cody. "My skills were being incredibly sharpened in terms of listening, no fear with public speaking, dealing with silence — which is a big killer [and] dealing with an audience that may be multitasking."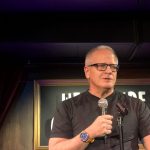 Cody realized executives could learn from comedians' skills. Plus, he said it helps humanize leaders as they become "much more vulnerable, humble, more empathetic. It prevents someone from being an authoritarian."
Humor should be authentic to an organization, with the leader setting the tone from the top.
Learn more about why a little levity might be just what your organization needs here.