About Laughing Matters
It's taken a long time for the business world to wake up to the incredible power of humor…as a differentiator and a catalyst for enhanced morale, engagement and productivity.
But now, stand-up comedy is a required three-credit course for ALL Stanford MBA students. And the Harvard Business Review and New York Times have written in-depth articles about why humor is "of the moment."
Our new podcast, Laughing Matters will feature guests from all walks of life who share one belief: laughing matters. It matters a LOT.
We live in a time when laughter, comedy and humor has never been more important to everyone's wellness.
So sit back, relax and prepare to listen to how and why laughing matters so much to our amazing guests.
You can access the latest episodes on Buzzsprout. You'll also find us on Apple Podcasts.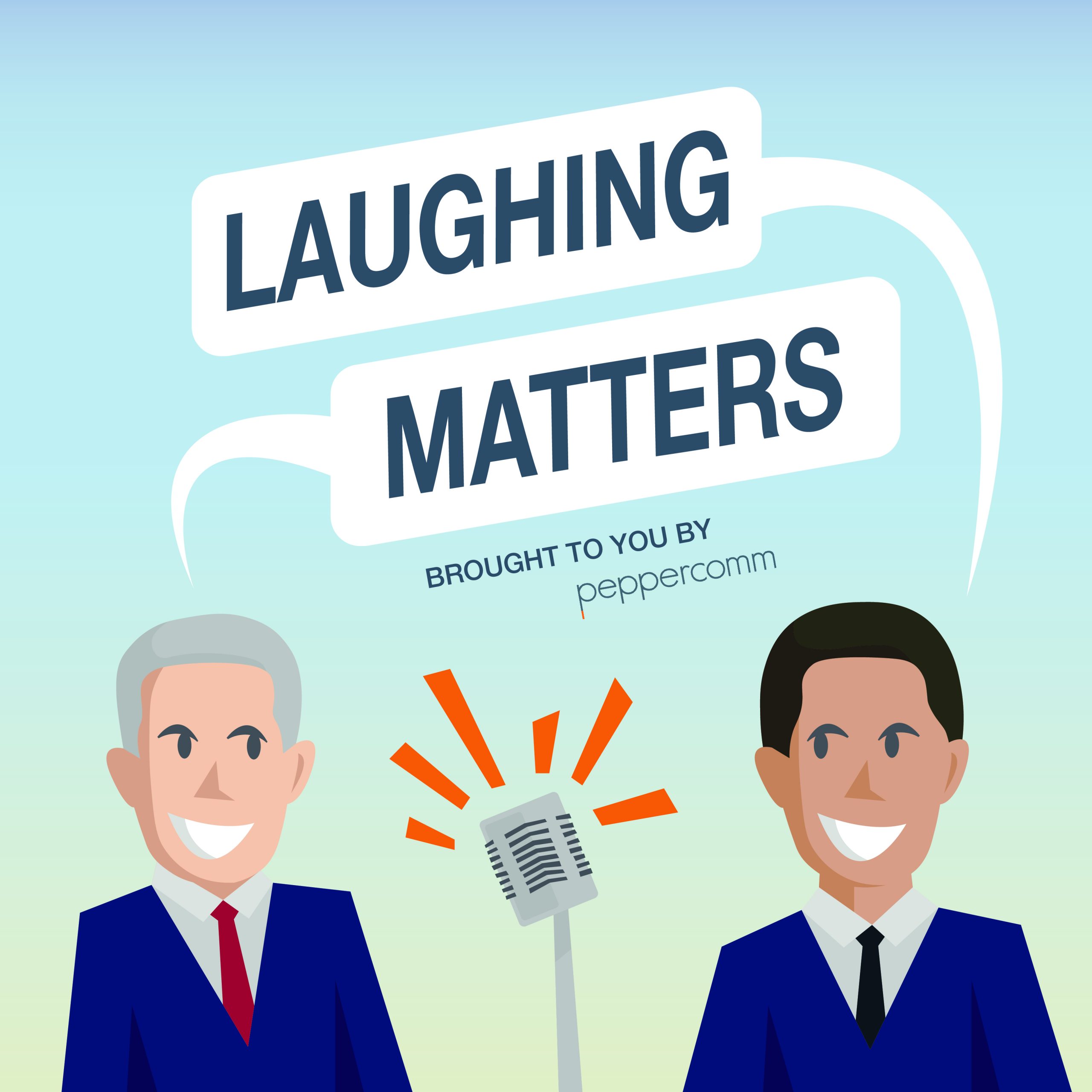 Latest Episodes
Episode 2 – Trust me doc, I've got a brain tumor. It's not easy to find the humor in a tumor, but that's exactly what our latest guest did! Join Steve and Paul for a conversation with Marian Salzman, senior vice president of communications at Philip Morris International, as she recounts her self-diagnosis of a benign brain tumor and her experience working with her doctors as a three-time brain tumor survivor. Humor played a major role in Marian's ability to not only survive but thrive. She also explains her role at PMI in educating smokers and potential smokers about the dangers of tobacco. It can't be easy trying to re-position a brand that's always been associated with cigarettes, but Marian's doing it and she's using the power of humor to lead the rest of the organization. Click here to listen to the episode.
Episode 1 – What's Your Best Lawyer Joke?. In our inaugural episode, Steve and Paul chat with award-winning journalist and former Deputy Chief at the U.S. Department of Justice, Michael Zeldin, who has covered the Mueller investigation, the Clinton impeachment and the OJ Simpson murder trial. Listen to some of Michael's favorite lawyer jokes, how he uses humor to help him cope with the daily influx of negative news, and his reflections on the crazy days of '94 when the world was watching the LAPD chase OJ in his white Ford Bronco. Click here to listen to the episode.