Driving the brand forward.
From quirky, artsy brand to a sophisticated, upscale option for consumers. As MINI's brand has evolved, so too has our strategic role.
The core of our charge remains the same: We launch cars directly to consumers. To do this as best we can, we must also get to know those consumers. And we've learned that their needs are changing. So over the last four years, we've helped MINI to redefine it's brand without sacrificing customer recognition or passion.
---
Strategy
Design
Development
Communications
Market via media.
We know the auto media. We combine direct-to-media outreach with Twitter and social strategy again designed to specifically target the auto media. We also work with MINI dealers, arming them with strategy and communications tools so they can better share their unique stories with local press.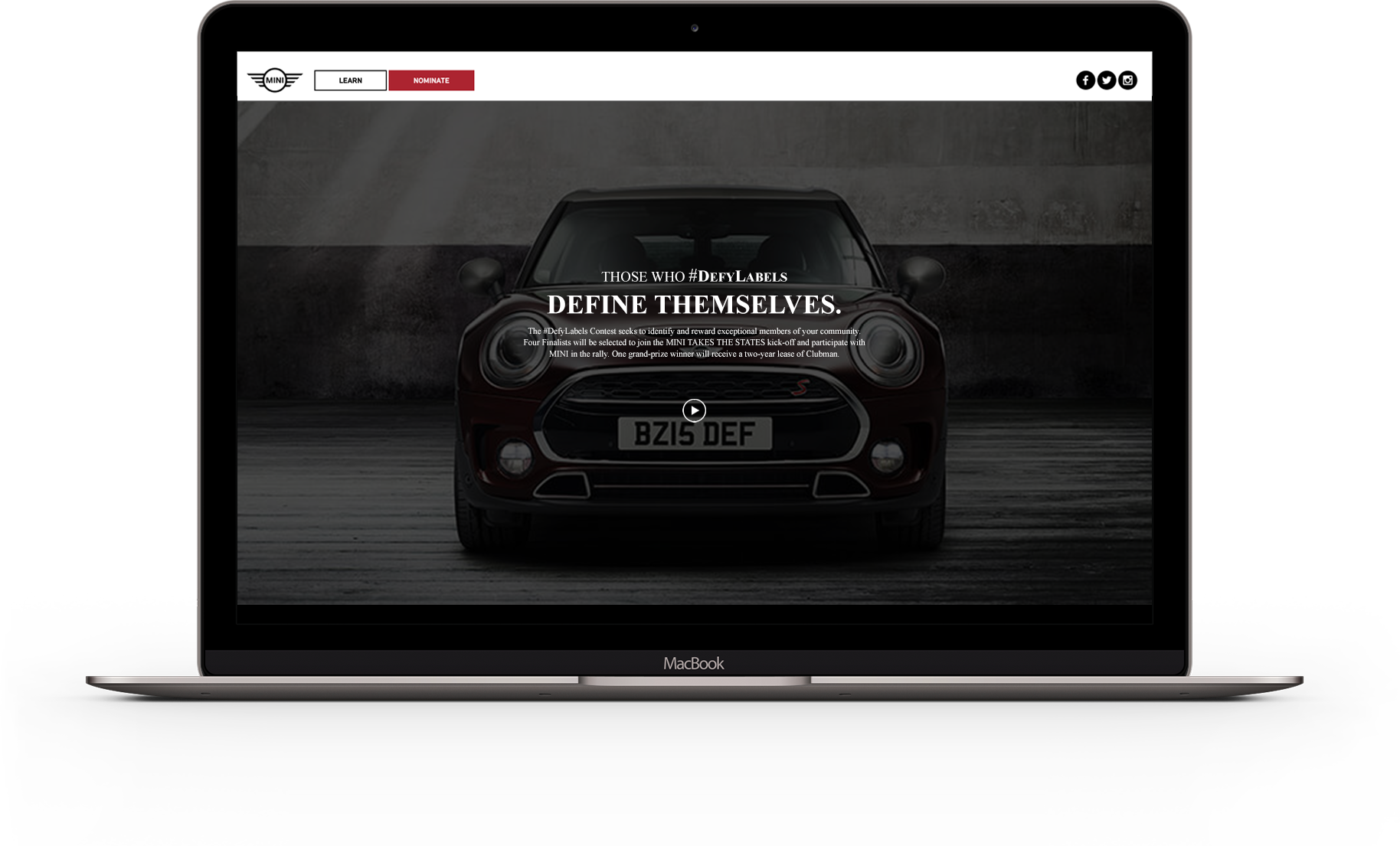 Touching stories.
Events play a big role in the auto media world, and brands must differentiate themselves from competitors mere feet away. So we converted MINI's history into an immersive experience. Touch, sight, and empathy combined for a storytelling experience that helped us communicate the brand's rich background to journalists and stakeholders.
And sometimes brands create their own events. We embed our team in MINI's annual MINI Takes the States drive, to work with media and help generate real-life, real-time content.
Design thinking.
At it's core, MINI has always been about design and utility. We leverage this as a key brand differentiator. We helped A/D/O, a subsidiary of BMW and MINI, launch a new physical space catering to a local design community.
And we've helped Urban X, a startup accelerator by MINI and SOSV dedicated to solving urban problems through technology and design.
Accelerate evolution.
Connect in more meaningful ways.