The Employer | Employee Experience
We believe if businesses hope to achieve the formidable goals required for success, that a certain dynamic between employer and employee must exist. This dynamic is centered on the belief that both sides perceive and experience mutual value in the exchange.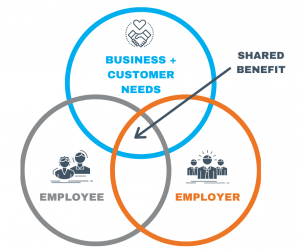 We call this intersection the Shared Benefit. And optimizing it for your workforce drives everything we do in Employer | Employee Experience.
Our Services
At each stage of the EEE Journey, from Attraction to Exit, our portfolio of proven solutions helps you transparently assess and carefully calibrate the Shared Benefit to ensure maximum satisfaction for your people and fuel maximum value for your bottom line.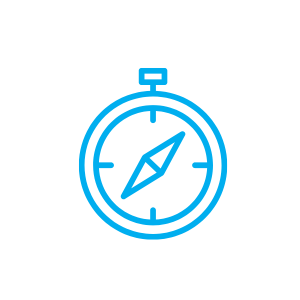 Navigating North
We help create and embed Purpose as a North Star for business and workforce decisions, as well as define and communicate the value exchange between employers and employees. Aligning Purpose and Employer Value Proposition with a clear Shared Benefit creates a much more attractive employer brand.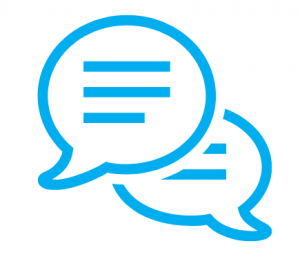 Internal Communications
We actively listen and collaborate with CCOs and internal communicators, leveraging insights and a bias to action to serve up fast, fluid information and ideas across, up and down the organization. Two-way dialogue powered by real humans with real voices produces real results.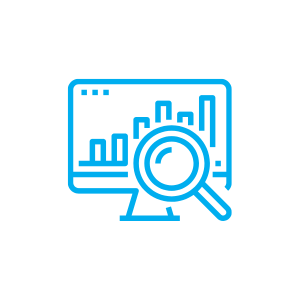 Digitization & Measurement
Internal communications were no exception to the rapid digital transformation prompted by the pandemic. Peppercomm has helped employers identify and implement technologies so employees can readily access information, connect and collaborate – wherever they are. And where comms tech exists, we help measure what's working and where opportunities exist for improvement.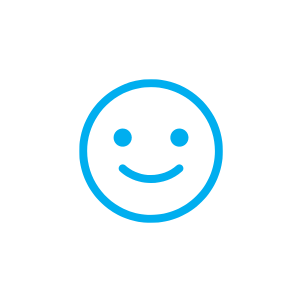 Building Culture and Skill Through Humor
Peppercomm's championing of humor as a means to improve workplace culture and increase productivity is renowned in the industry. Our customizable comedy training programs increase engagement and help employees strengthen skills like creative problem-solving, communication and collaboration, flexibility and adaptability, and more.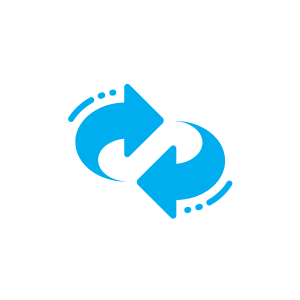 Change Communications
We create clear messaging and programming to support employees and organizations through change. Whether ushering in new structures or rolling out new compensation frameworks, a resolute why inspires understanding and action, while a well-defined what and how create navigable frameworks.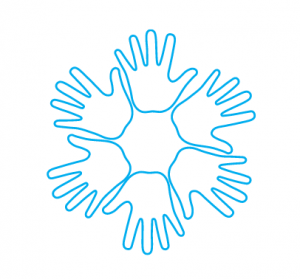 HR Communications
We partner with CHROs and their HR teams to enhance the employee experience and give employees what they need to thrive. From onboarding to re-boarding, we elevate the role of HR within the organization by making every communication better, more relevant and mutually beneficial.
Want to learn more? Download additional info here.
---

Why Work With Us? Let our clients tell you.
---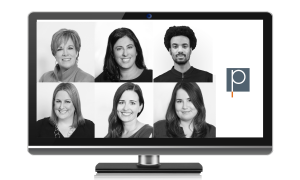 How can we help you build a culture of shared benefit?
Contact us at EEE@peppercomm.com