Businesses are looking for new ways to engage and retain employees, connect with customers, and drive innovation and creative thinking in an environment that is anything but normal. These unique challenges require a different approach. Peppercomm believes humor holds the key to unlocking new ways of thinking, and we're not alone.
Organizations in which humor is part of the culture see increased shareholder returns of 19%. That's why we've introduced a concept that is unprecedented in the business world: the first-ever Laughing Matters Council.
The new council brings together leaders from across the humor spectrum to provide insights, expertise, and guidance on how to leverage humor in business.
Laughter creates a chemical reaction in the brain that breaks typical patterns of thinking to improve creativity, build bonds, reduce stress, and enhance resilience. Something we all need more of right now. According to data from Peppercomm's proprietary Mindset.AI dashboard, more than half (54%) of employees feel negatively about returning to the office. Humor-led programming can help alleviate this stress, reinvigorate teams, and improve bonds with colleagues and customers.
Under the guidance of the Laughing Matters Council, Peppercomm has developed three new humor-led service offerings:
Stand Up and Connect: A how-to on the tenets of comedy to bring joy and imagination back into work
Stand Up and Lead: Focused on managerial thinking and growth
Stand Up and Change: A three-pronged approach to connect and catalyze stakeholders across the change journey, using humor, experiential learning and branding and communications expertise to playfully challenged and authentically inspire audiences to embrace change.
To learn how the Laughing Matters Council can help your organization, reach out to us at connect@peppercomm.com.
Meet our Laughing Matters Council Members!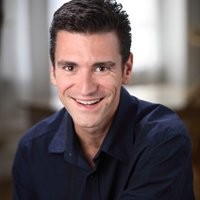 THE ADVISOR: Clayton Fletcher – Clayton Fletcher is a NYC-based stand-up comedian, actor and writer who has been featured on Hulu, Sirius/XM, MSNBC, and ESPN. His smart, clean, provocative comedy is geared towards audiences hungry for laughs without the crude shock value that is prevalent in stand-up today. Clayton has taught thousands of aspiring comedians (and thousands of brave businesspeople) how to unlock the prodigious power of truth in comedy. He has served as Chief Comedy Officer at Peppercomm for 13 years.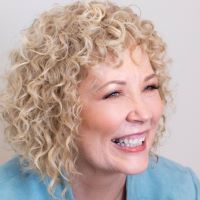 THE NEUROHUMORIST: Karyn Buxman – Karyn Buxman is an international speaker, successful author, and neurohumorist (living at the intersection of the brain and humor). Karyn helps leaders achieve peak performance and optimum health through the art and science of applied humor. More than 500 organizations—including NASA, the Mayo Clinic and the Million Dollar Round Table have hired Karyn to entertain, educate, and inspire their audiences.
THE CULTURE GUY: David Horning – David Horning is the founder of Water Cooler Comedy, the creator of the 8-week leadership program "7 Steps To Reframe Retention And Create A Killer Culture." Unlike other leadership speakers and consultants, David's 9 years of comedy, speaking, and outsider consulting experience brings an outside-of-the-box, hands-on approach that is unafraid of asking the challenging questions that help leaders disrupt the status quo to face uncertainty, adversity, and change with a resilient, open mind.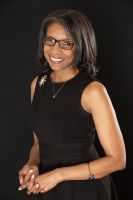 THE PUBLICIST: Jennefer Witter –  Jennefer Witter is a communications professional, published author, public speaker/keynoter and passionate advocate for DEI and women in the workplace. She is a recognized business leader founding her PR agency The Boreland Group Inc., being named as one of the country's top ten Black CEOs/entrepreneurs by Madame Noire Magazine.She has been featured in The Wall Street Journal, Bloomberg Radio and WJLA, the ABC affiliate in Washington, DC., among other media outlets.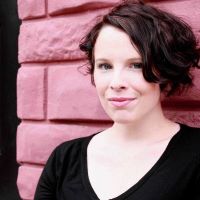 THE IMPROVISOR: Liz Joynt Sandberg – Liz Joynt Sandberg is a comedy writer, performer, director, and educator. She serves as the head of the Comedy Arts program at DePaul University, and performs regularly in Chicago and beyond with various improv groups. She is also a lead designer and facilitator for The Second City Works where she collaborates with clients like Harvard Business School, Thrive Global, Google, Microsoft, Swing Left, Indivisible, and others to leverage an improvisational mindset to solve real-world problems.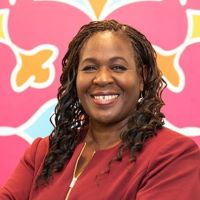 THE CHIEF DIVERSITY OFFICER: Carin Taylor – Carin Taylor is chief diversity officer at Workday and has global responsibility for the development and execution of Workday's inclusion and diversity strategy – VIBE – Value Inclusion, Belonging, and Equity for All. Prior to joining Workday, Carin served as the head of diversity, inclusion, and innovation at Genentech where she was responsible for strategic initiatives including executive coaching, building and leading highly effective teams, and increasing employee engagement. She was also responsible for creating strategies to successfully recruit, develop, and retain diverse workforces as well as enabling large organizations to leverage diversity and inclusion to drive innovation. Before Genentech, Carin held various positions in human resources, inclusion and diversity, finance, and customer service at Cisco Systems.