Listen to the newest episode of our Fast Pitch podcast!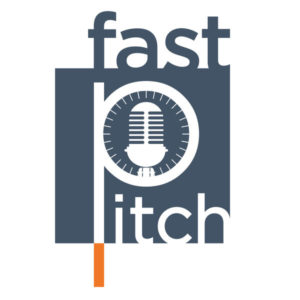 The role of both internal and external communications has never been more critical to the success of an organization. The rise of stakeholder capitalism, the integration of digital communications, and the need to understand your audience's mindset – and quickly pivot to meet their expectations – has made the art of communications more complex than ever before.  
The Fast Pitch explores the art and the science of marketing communications today through interviews with senior industry leaders, journalists and influencers that look at the realities and impact of what they are experiencing on the front lines. You can access the latest episodes here. You can also find us on Apple Podcasts.
December 2020
Why your PR agency should also be your digital agency
Peppercomm's Rob Duda talks with the agency's new Chief Digital Officer Stephen Corsi about why he feels a PR agency is best suited to create and execute digital strategies. We also discuss why he chose Peppercomm and what he feels are the latest digital trends we'll see in 2021. Click here to listen to the episode. 
November 2020
Tips for Maintaining Employee Morale and Productivity in the Midst of Chaos
Peppercomm CEO and founder Steve Cody talks to senior partners Jackie Kolek and Ann Barlow about the emotional state of the public during this unpredictable and controversial election, as captured by Peppercomm's proprietary Mindset.AI artificial intelligence software, and how it compares to 2016. Hear from the team about what CCOs and CHROs can do to support their employees and what communications professionals need to know during this tumultuous time. Click here to listen to the episode.
August 2020
Keep on Truckin': The State of the Trucking Industry from a 25-year Veteran Broadcaster
Peppercomm's Rob Duda talks with Red Eye Radio host Eric Harley about his experience covering the trucking industry on overnight radio for more than 25 years and the current state of the trucking industry. Click here to listen to the episode. Click here to listen to the episode.
July 2020
The Critical Role of Communications in the Manufacturing Industry During COVID-19
Peppercomm's Rob Duda talks with Erin Streeter, SVP of Communications & Brand Strategy at the National Association of Manufacturers, and Laura Putre, Senior Editor at IndustryWeek, about the vital role internal and external communications played in the manufacturing industry during COVID-19. Click here to listen to this episode.
June 2020
Navigating the Consumer Mindset in a Crisis
Peppercomm's Melissa Vigue talks marketing trends and changes in consumer behavior with Stacy DeBroff, CEO & Founder of Influence Central. Click here to listen to this episode.

May 2020
Covering Small Business in Crisis
Jessica Thomas from Entrepreneur joins the podcast to discuss the world of small business during a time of almost unprecedented turmoil. Click here to listen to this episode.
April 2020
Talking Cars with Patrick George
Peppercomm's Rob Duda talks cars and communications with Patrick George, Editorial Director at The Drive. Click here to listen to this episode.
March 2020
The World of Wealth
Our first guest is David Lenok, senior editor at WealthManagement.com discussing what's on the horizon for wealth management in 2020. Click here to listen to this episode.